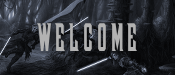 Welcome to Star Wars: Destiny's Way.
SWDW is a fanon RP set some 500 years after after Ep. VII/Legends. The galaxy has changed much after three galactic civil wars and several shifts in galactic power. The dust has all but settled from the last war as new Galactic powers are being formed or reforged from the ashes of the dead. In these times of unknown outcomes, it might just be best to let destiny take its course and play out....but we've never been one's to let our fates be decided by the unknown. Forge your own destiny amongst the stars. Fight for what you believe in. Shape the galaxy for good or evil.

Re-opened: TBD


Destiny's Way: Best viewed in


,

, or

An age 18+ Community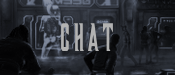 Keep it clean in the Cbox.
VERY GUEST FRIENDLY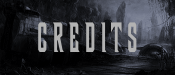 Star Wars © Lucasfilm Ltd & Disney
Skin by; Brittanique at RPG-D
Graphics by; Nerf Herder at RPG-D
Sidebar by; Dana
Coding Help; RPG-D & RCR




You must already have registered for an account before you can log in.
If you do not have an account, you may register by clicking the 'register' link near the top of the screen

I've forgotten my password! Click here!